WELCOME TO SYNTHIA ESTHER MINISTRIES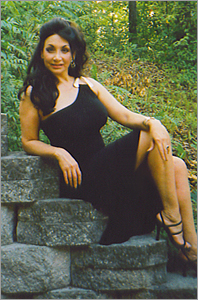 Synthia Esther Ministries, a global Christian apologetic outreach, provides sensitive and insightful personal testimony of the traumatic effects of abuse and addiction. Powerfully written and meticulously researched, Synthia Esther examines, exposes, and reveals the painful reality of: sex and pornography addiction, co-dependency, incest, bestiality, pedophilia, sado-masochism (dominance and submission), prostitution, human trafficking, food, drug, alcohol, gambling and/or gaming addictions, abortion, the occult, and many other strongholds that harm humanity or the animal kingdom.
Disregard for the sanctity of human and animal life serve to hinder humanities quest for love, acceptance, spiritual renewal, and growth. Synthia Esther Ministries offers survivors hope and strength to heal, while summoning the courage to lean on the everlasting arms of Jesus Christ and His word (Ephesians 3:16-21).
YOU WILL FIND WITHIN THE MANY "FREE" FUNCTIONS AND RESOURCES AVAILABLE:
Educational research that is current, concise and condensed with Biblical spiritual perspectives
Educational insight concerning the effects of New Age and occult influences including psychological persuasion, cults, hypnosis, visualization, occult techniques used in group experimental and mastery coercion seminars
Spiritual and factual solutions to addiction and co-dependency strongholds
Life-changing personal examples and testimonies of transforming, empowering truths, including pro-life educational information
Teaching insights developing your God given restorative power to overcome heartache, pain and sorrow turning your "pain into gain" and your "desperation into restoration"
Positive humanitarian and spiritual solutions to some of life's most pressing problems
Equipping the world with "Sacred Pursuit" Biblical strategies that enhance spiritual healing, growth and maturity within the tripartite nature of man – body, mind, and soul
A DISCERNING HEART SEEKS BIBLICAL KNOWLEDGE
The Bible declares that a discerning heart seeks knowledge, but the mouth of a fool feeds on folly – Proverbs 15:14. The heart of the discerning acquires knowledge; the ears of the wise seek it out – Proverbs 18:15. Our Father in Heaven gave us His letter of wisdom and knowledge within the pages of the Holy Bible. By reading it you will discover that God in His loving and faithful sovereignty doesn't always give us every narcissistic longing we desire or hope for. Nor is our life on earth always filled with happiness, success, promotion, increase, destiny and favor.
DOES GOD WANT YOU TO BE FINANCIALLY RICH?
Does God want you to be financially rich? Perhaps He does, then again He may want you to embrace the value of sacrifice, picking up your cross as Jesus Christ did, in obedient devotion despite sometimes painful circumstances. Loyal servant Job and faithful and devoted Joseph are but two Biblical examples. Psalm 119:67, "Before I was afflicted I went astray, but now I keep your word. Verse 71, "It was good for me to be afflicted so that I might learn your decrees." Verse 75, "I know, O Lord that your laws are righteous, and in faithfulness you have afflicted me."
"WHY DID THIS HAVE TO HAPPEN TO ME?"
To ignore there is a world filled with calamity, sin and destruction is to remain in denial. No matter your situation in life you may ask in desperation, "Why did this have to happen to me?" We live within a fallen world filled with troubled people who are fueled by hurt, pride, evil, influenced by sin, anger, greed and destruction, spreading chaos, pain, and sorrow wherever they go.
There is but a remnant of people who live by the creed David in 1st Chronicles 28:9, expressed to Solomon his son, "...acknowledge the God of your father, and serve Him with wholehearted devotion and with a willing mind, for the Lord searches every heart and understands every motive behind the thoughts."
Every murder, crime or infraction we make against another human being or the animal kingdom leaves its mark, destruction, and spiritual decay upon our very heart, mind and soul. Our actions and reactions not only effect others, they effect us!
"We are the sum total of our circumstances and experiences in life (motives), unless we realize the spiritual significance behind the sum total of our life circumstances and experience (growth)". Our lessons of soul's growth, stagnation or deterioration last from the cradle to the grave. Our life transitions, abuse, trauma, and loss can provide a foundation of wisdom and knowledge drawing us ever closer to God. James 4:8, "Come near to God and He will come near to you."
YOU HAVE TWO CHOICES IN LIFE: "TO DEAL" OR "TO DWELL"
By dealing with our problems instead of dwelling on them we come to realize that God's Holy Spirit is at work within us, making us more like Jesus Christ with each passing day. That it is He that secures justice for the poor and upholds the cause of the needy (Psalm 140:12). Our spiritual growth enables us to personally know God and His faithful sovereignty. With that knowledge we boldly proclaim, "He is my loving God and my fortress, my stronghold and my deliverer, my shield, in whom I take refuge, who subdues peoples under me" (Psalm 144:2).
GOD CAN CHANGE WHAT SATAN HAS DONE TO HARM YOU
I welcome you to gleam knowledge, truth and personal testimony that God can change what Satan has done to harm you, turning it around for your good (Genesis 50:20). Its a whole new world when you surrender your life to Him knowing that all things work together for the good of them that love the Lord (Romans 8:28).
I urge you to read stories through out the Synthia Esther Ministries and Sacred Pursuit websites that are non-didactic in teaching methods. "Died On The Fourth Of July", sudden death of an only son and the personal story of witnessing life after death. Struggling with sexual and pornography addiction? Read about my past relationship with Ryan and his battle with sex and pornography addiction within the pages of the stories, "Foolish Pleasure – The Love Story Of A Sex Addict, His Betrayal And Crime", "Bestiality And Zoophilia", "Addiction Definition and Hypothesis" and "Don't Feed The Pig – He Could End Up As Big As Hogzilla."
Are you depressed, over whelmed, confused and tempted to self-injure? Has drinking and driving taken the life of a loved one? Sandi and Natalie's story "Pass The Razors Please" could hold a new perspective with positive solutions to your problems. Are you contemplating an abortion? I pray you change your mind after reading the story, "Baby Number Fifty-One", which is based on fact and true to life testimony.
GAIN SPIRITUAL INSIGHT
If you embrace the value of sacrifice as well as success you will gain spiritual insight within the heart felt stories and articles: A Free Gift, My Sacred Journey Home, Advancing The Kingdom, The Secret Law Of Attraction - A False Reality Of A Conceptual Manner, Your Pain Has A Purpose, Surviving The Storm, and Divine Destiny And The Path Of Forgiveness. Learn more about "Synthia Esther Ministries" by visiting one of our "seven" outreach websites: www.sacredpursuit.com, www.sexhisway.com, www.synthiasex.com, www.powersexxxx.com, www.xxxhisway.com, www.concernedsingleamericans.com. Social Networking Sites: www.myspace.com/synthiaesthersem, www.myspace.com/synthiaestherlight, www.youtube.com/synthiaesther, www.twitter.com/synthiaesther, facebook, tangle, holypal, faithfreaks, wordpress weblog-synthiaesther, and many more.
We as humans can each change the course of our world's spiritual destiny when we obediently surrender our life following God's will which is outlined within the pages of His guidance book, the Holy Bible . May your life and soul experiences continue to be your stepping stones towards God's truth, love, spiritual transformation and maturity, and may the words I write serve as personal testimony that "Our God Reigns As King Of kings And Lord Of lords."
Sincerely In His Service,
Synthia Esther